2 Indian-origin Techies Listed in Forbes America's Wealthiest Self-made Women
July 12, 2018 05:05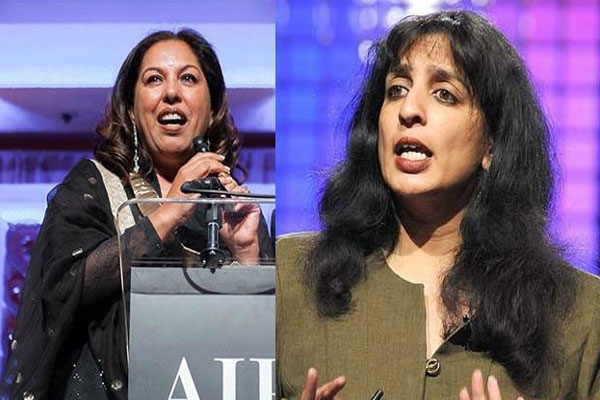 (Image source from: Indiawest.com)
Forbes, an American business magazine has released its annual list of America's affluent self-made women list. 60 women features in the list who have a combined net worth of $71 billion - ahead from $61.5 billion in 2017. The net worth of minimum $320 million was needed to make this year's list - up from $260 million earlier this year.
ABC Supply Co., Inc.'s Co-Founder and Chairman Diane Hendricks secures the top place on this year's list of America's most booming women entrepreneurs, with a net worth of $4.9 billion.
The others who are featured in the list are Co-Founder of Little  Caesars Marian Ilitch, Ex-Chief Executive Officer of Hewlett Packard Enterprise Meg Whitman, etc. Kylie Jenner became the youngest woman to get featured in the Fobes list of 2018 America's wealthiest self-made women.
Forbes calculated stakes in public and private companies, real estate holdings, and else assets including art, jewelry, cars, and planes in order to determine the ranking. To be suitable for the list, women had to have made their fortunes in the United States and be U.S. citizens or permanent residents. 
The list likewise featured two Indian-origin women. Jayshree Ullal, CEO of Computer networking company Arista Networks was ranked 18th with a fortune of $1.3 billion. Ullal, the former employee of Cisco, become President and CEO of Arista Networks.
The other Indian name that is featured in the list is of Neerja Sethi, Co-Founder of IT consulting firm, Syntel. She is ranked at 21st position with $1 billion fortune. She Co-Founded the IT firm with her husband Bharat Desai in 1980 in Michigan. Syntel accumulated $924 million in 2017 revenues and has 23,000 employees, 80 percent of whom are in India.
By Sowmya Sangam