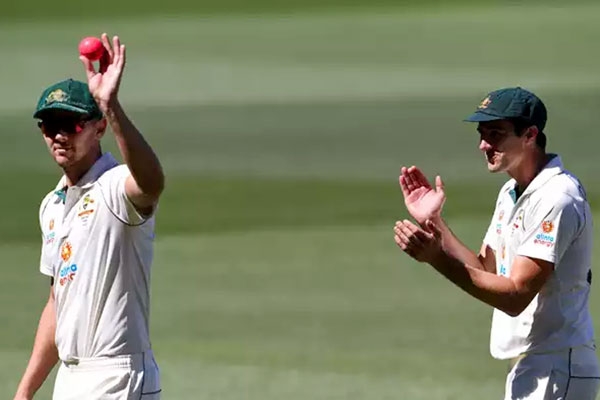 (Image source from: cricbuzz.com)
India vs Australia: The 36 all-out match on Day 3 of the Adelaide Test for team India is now registered as one of the mortifying chapters in Indian cricket history. Although the team has had struggles in their past, there were none as excruciating as this. The players are fumbled and unable to identify the path on which they should progress.
The team feels as if they are unable to get their act together and walling into a well more deep. After the in-glorious 8 wicket defeat for the team, Indian captain Virat Kohli who before the match declared that he was a representation of the "New India" averred that the match's catastrophe is not as alarming and that the team will do better.
Even though during this match the Indian team caved in, there previous matches, especially in SENA (South Africa, England, New Zealand and Australia) countries, have done a fairly good job.
The recently retired from Indian cricket's former wicket-keeper and batsman Parthiv Patel made statement regarding this match saying "This kind of collapse.. to get all out for 36 is not excusable. Even I do not know how would I be able to analyse or talk about it.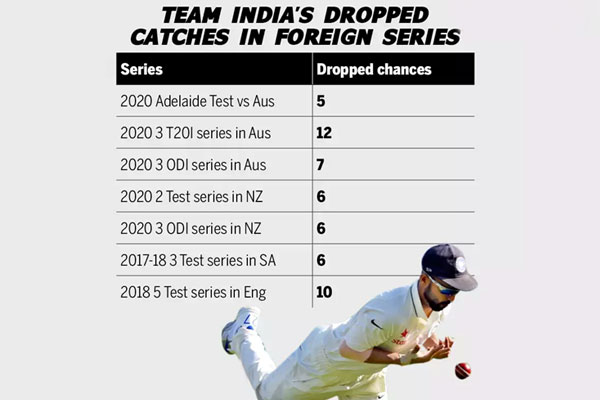 (Image source from: timesofindia.indiatimes.com)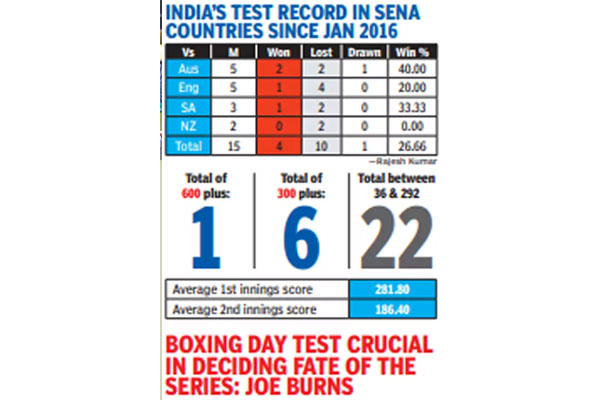 (Image source from: timesofindia.indiatimes.com)
Virat Kohli declared that he might make changes to the batting lineup for a better effect. He is also constantly motivating the team to do better in their next match.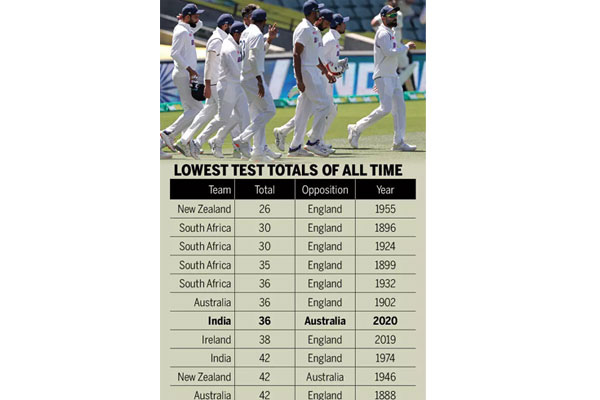 (Image source from: timesofindia.indiatimes.com)
Pink or red ball, the test match batting is all about correct technique and temperament. Matches with limited overs or limited time practicing in the nets cannot prepare you for the intensity of a Test Match. India needs to improve its defensive batting skills. Proper technique, defensive batting and temperament are a few of the man skills which are known attributes to be successful in the Test Arena.
Former Indian bowler Chetan Sharma stated that Batsmen should have a knack of what the bowlers might bowl next and break the rhythm.
Current skipper Virat Kohli and the Indian team support staff are finding more efficient ways to tackle the frequent collapses the team has been facing which are becoming more relevant by the day. The situation is alarming but not impossible
By Meena Atmakuri