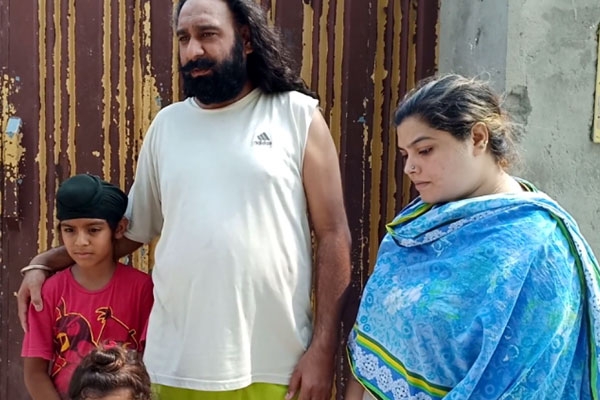 (Image source from: WION)
Pakistan's first Sikh police officer has claimed that he was forcibly expelled from his home along with his children and spouse, following a property conflict with the government.
Gulab Singh Shaheen, in a video shared on Facebook, said that yesterday he was expelled by the Evacuee Trust Property Board (ETPB), the parent body of Sikh Gurudwara Prabandhak Committee (PSGPC) from his home in Lahore's Dera Chahal village.
"My turban was forced open and hair was untied," Singh said in one of the videos he shared.
Singh can be seen pleading in a video to the police force to give him "at least 10 minutes" to be in the spot where they have been staying since 1947.
Later, Singh told the media that ETPB secretary Tariq Wazir thrashed him.
Singh had filed a case against Syed Asif Akhtar Hashmi in 2011 for illegal selling of the Gurudwara property, the report said.
Pakistan Supreme Court held Hashmi in February 2018, who is then chairperson of the ETPB, accountable for illegal selling of Gurudwara lands.
On the other hand, the ETPB holds Singh had illicitly occupied the 'Langar' Hall of Gurdwara Janum Asthan "Bebe Nanaki Dera Chahil", which was vacated by an anti-encroachment team on Tuesday.
After an out-and-out inquiry, ETPB Secretary Muhammad Tariq Wazir established a squad which got the hall vacated with the assist of police, the board said in a statement,
A statutory body of the Government of Pakistan - the Evacuee Trust Property Board was established in 1960. The board administers properties of migrants and place of worship of Hindus and Sikhs connected to sacred, charitable or educational trusts, left behind by Hindus and Sikhs who migrated to India after the 1947 partition of India, adding that the Sikh community has "appreciated" the ETPB step.
By Sowmya Sangam