1 bedroom with attached bath available in a 2BHK luxury apartment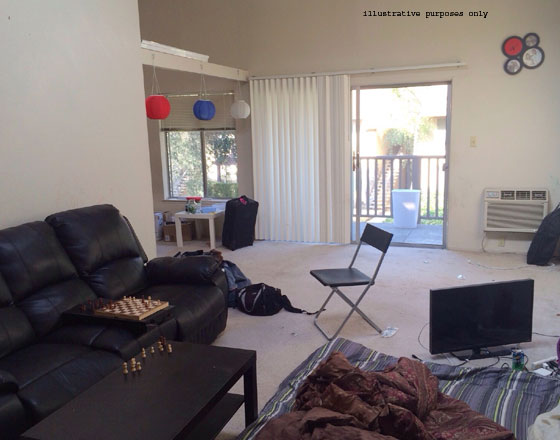 Important Safety Tips :
View properties in person, and always take someone with you. Never send or wire money to landlords. Classifieds does not offer any transaction or payment services. Stay safe - read our safety tips.
Description
Hi,
I have one bedroom available (attached bath) in my 2 BHK apartment for temporary accommodation between mid april and mid june. It is fully furnished and the society is full of amenities like gym, swimming pool, sports room, business center etc.
If you are interested, kindly email me for further details.

Related Ads
1 Bed - Bell at Universal
Spacious 1 and 2 Bedroom w/Den Optional Apts, Washer and Dryer in Every Home, Garages available with Electronic Openers,