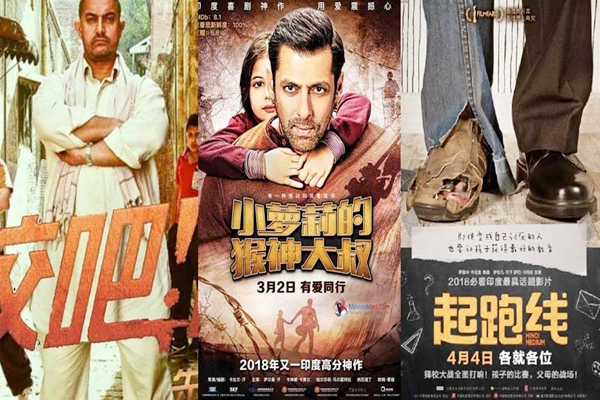 (Image source from: Zee News)
There could be an unalike gainer in the current trade war between China and the United States. The Chinese media have pointed out that the Indian film industry stands to make major gains if Hollywood movies too are dragged into the tit-for-tat trade war.
According to Chinese English-language daily, there is much possibility for Bollywood and other Indian film industries to extend their wings in the Chinese market.
Reason
China follows a quota system for overseas films. The U.S. can screen 34 of its films a year in China. It likewise raised India's quota to 34 films in 2017, after the success of movies like '3 Idiots', 'Dangal', 'Secret Superstar', 'Hindi Medium' and 'Bajrangi Bhaijaan'.
China lets these abroad films to be a screen on a revenue-sharing basis, with the foreign filmmaker getting less than 40 percent of the box office collections. Nevertheless, given the size of the market base, and the fact that China is the second sizable movie market in the world, even this minority stake is momentous.
"Hollywood movies are part of the services trade, and the impact of the current trade tension will go beyond goods to other areas," said Bai Ming, a researcher at the Chinese Academy of International Trade and Economic Cooperation.
Else researchers in China thinks this might land up creating more space for Indian films. "Given the US-China trade friction and Chinese audience's aesthetic fatigue toward American films, the Indian film industry will have greater opportunities," said Tian Guang
According to the China film industry, between 2016 and 2018 eight Indian movies were imported into China. Together, they earned 2.79 billion yuan. That's a whopping Rs 2,900 crore. Of this, 'Dangal' alone made about 1.3 billion yuan, or Rs 1,400 crore.
However, the trade war has not so far caught up with Hollywood. Whether Indian cinema will rise to the possibility if the time comes remains to be seen.
-Sowmya